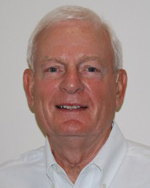 Lewes BPW Board
A. Thomas Owen
---
Role: Assistant Treasurer
A. Thomas Owen was first elected to the Board of Public Works (BPW) in 2013.
Owen's career in insurance underwriting began in New York City where he worked as an insurance underwriter at Chubb Group following his service in the US Army where he achieved the rank of First Lieutenant.
In 1970 he returned to his home town of York, Pennsylvania and joined an independent insurance agency. In 1973 he started his own company, Owen Incorporated, where for over 30 years he grew this enterprise specializing in commercial property and casualty insurance.  As a result of this business experience, he brings the ability to evaluate risk management exposures and analyze financial risks from various contingencies.
During his tenure in York, Pennsylvania, he was a member of the York Chamber of Commerce, York Rotary Club as a Paul Harris Fellow and served on the boards of the YMCA, Historic York Inc., York Health Corporation, York Insurance Agents Association.   Owen holds a Bachelor's degree from Washington and Lee University. He and his wife Libby moved to Lewes in 2006. Prior to this move, they spent many summer vacations here. Since moving to Lewes he has been a member of the Lewes Chamber of Commerce, served on the fund raising committee for the Canalfront Park Phase III project and served as a member of the Board of Adjustments until his election to the Lewes Board of Public Works.