The BPW Mitigation Committee was created on January 26, 2022 through resolution 22-002. The committee will take on an advisory role. The committee will provide summaries and recommendations to the BPW Board. The resiliency of all Lewes BPW utility systems will be the committee's focus. The committee does not have any decision making authority.
The BPW Mitigation Committee is comprised of seven members. The BPW general manager, a selected Board Director, and a member chosen by the Mayor and City Council will serve as members of the committee. The remaining seats will be filled by members selected by the Board.
Mitigation Committee Chair
D. Preston Lee, P.E.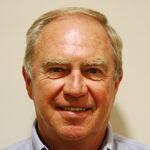 Committee Members
Austin Calaman, BPW General Manager
Candace Vessella, City Council member
Sumner Crosby
Barbara Curtis
Bob Heffernan
Mark Prouty